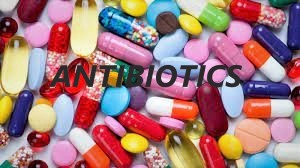 In the last article, you have read about viral infection and can we prevent it?
We have learned that most viral infections are self-limiting, but sometimes we may require medicines if they are troubling us.
Homoeopathic medicines are the best to treat viral infections naturally.
When we go to the doctor with a viral infection, most of the time they prescribe antibiotics.
Should we use antibiotics for viral infections?
Are they helpful in viral infections?
Do they have side effects?
Is there any long term harm?
Before using antibiotics for viral infections, we all should think about such questions.
Let's know the answers to these questions, so we could understand the effects of antibiotics on our body in a viral infection.
What are the Antibiotics?
Antibiotics are medicines that help to treat the infections caused by bacteria.
Antibiotics kill the bacteria or restrict their reproduction. Bacteria are microscopic organisms that live in and on our body in billions. Most of these bacteria are harmless or even helpful for your body, but some of them can cause illnesses.
What is the action of Antibiotic?
Some antibiotics prevent the growth of bacteria and damage their ability to reproduce so they cannot spread.
Other antibiotics kill the bacteria by damaging the bacteria cell walls.
Why antibiotics do not work on viruses?
Viruses and bacteria both have different structure and survival mechanism. Viruses do not have a cell wall like bacteria but have a protective coating of a protein. Since they don't have a cell wall, they cannot be attacked by antibiotics.
Viruses go into the cell and make copies of themselves. Bacteria can attack the cell wall from outside of the cell.
The viruses cannot reproduce on their own like bacteria. Viruses enter into the healthy cell to reprogram them and make new viruses.
Since there is a difference in the structure and action of both of them, antibiotics will not be effective against viruses
What is the harmful effect of using antibiotics during viral infection?
Common cold, flu, sore throats, most coughs, bronchitis, and some stomach infections are all caused by the viruses. Using antibiotics in viral infections will not be beneficial, as they can only kill bacterias and not viruses.
Using antibiotics in viral infection causes unnecessary overuse. This overuse can lead to resistance to antibiotics.
The presence of healthy bacteria seems to improve immunity which destroys the viruses and other disease-causing microbes. These healthy bacteria can get destroy with the use of antibiotics.
Even some bacterial infections can get better without antibiotics. Only certain bacterial infections need antibiotics.
When we use antibiotics properly, they can be powerful medicines against certain bacterial infections to save our lives.
Using antibiotics unnecessarily can harm instead of helping us.
Common side effects of antibiotics are:
We may also face severe and life-threatening allergic reactions to antibiotics, such as hives, wheezing, shortness of breath, pneumonia, and anaphylaxis (choking sensation)
Homoeopathy is the best option to get a natural cure, whether it is a viral or a bacterial infection.