Water is one of the important part of our health, it's very crucial to know the effects and benefits of water in our body. Let's see what happens when we drink more water.
Our body contains approximately 60% of water. Water is essential to each and every cell in our body and to perform properly, all the cells and organs of the body require water.
Why we should drink more water? Effects of water in our body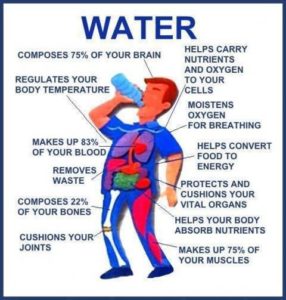 If dehydrated, blood circulation in your body may alter due to the thickening of the blood. Poor blood circulation might result in a headache and extreme fatigue. So, if you drink more water, it will help to improve your blood circulation.
Drinking enough water helps to keep your memory sharp and mind stable. If we do not have enough water, it reduces blood flow and in turn less oxygen to the brain which may shrinks the neurons.
Less water intake lowers your blood volume, in turn, your heart must work harder to pump the reduced quantity of blood and enough supply of oxygen to your cells. It makes our everyday activities like walking up stairs and additionally exercise tougher.
The primary function of kidney is to eliminate waste from the body. Your kidneys need water to filter waste from the blood through excretory system. Therefore, an adequate amount of water in the body is crucial for the excretion of body wastes. Drinking enough water additionally helps to prevent urinary tract infections and kidney stones. If severely dehydrated, your kidneys might shut down and toxins can start accumulating in your body.
Water can promote weight loss by throwing out by-products of fat decomposition and diluting the body's waste.
When dehydrated, airways get restricted by the body to minimize water loss, in turn it makes asthma and allergies more intense.
Our body needs water to digest food properly; water assists the passage of food through the intestines. If dehydrated, you can develop constipation, which might lead to many health issues.
Well hydrated cells, help muscles to provide an adequate nutrients and removes waste material to get higher performance. Body does use water to lubricate the joints, protect the spinal cord and other sensitive tissues.
Water helps to keep our throat and lips moist and prevents our mouth from feeling dry. Dryness will result in bad breath, an unpleasant taste and might even promote cavities.
Water also helps to control our body temperature. We tend to lose water throughout physical activity because of respiration and perspiration. To maintain the body temperature we should replace the water by increasing our fluid intake. Water helps to cool down the body in hot weather and insulates it in colder weather.
Drinking more water helps to moisturize the skin and keeps you look young and healthy. Water can helps to reduce the fine lines or wrinkles which may be caused by dehydration.
Water acts as a natural suppressant by helping you feel full quicker, however it also speed up your metabolism. Since it's an appetite-suppressant; you can drink water before meals to cut back the calorie intake.
Why we should drink more water? Benefits of water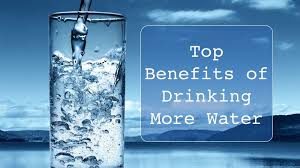 Helps in joint mobility

Helps digestion

Improves circulation

Maintains body temperature

Eliminates toxins

Moisturized the skin

Helps in weight loss
Effect of less water in our body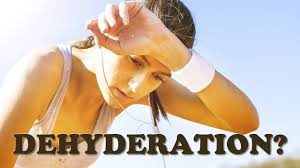 Dehydration, that is lack of water in the body which will result in an imbalance in the body's electrolytes. Electrolytes such as potassium, phosphate, and sodium which helps to carry electrical signals between cells.
When there's a loss of balance in the levels of electrolytes, these electrical signals become immersed and might result in convulsions, involving involuntary muscular movements and loss of consciousness.
Risks of excessive water intake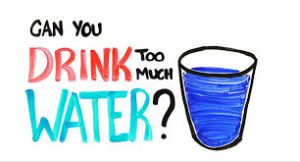 Drinking an excessive amount of water may also harm the body and can cause symptom. Symptom occurs when sodium within the blood drops to a dangerously low level. Our body needs Sodium for muscle contraction and for sending nerve impulses. If massive amounts of water consumed in very shorter amount of time, the kidneys will get load and will get difficult to eliminate enough fluid.
Fluid retention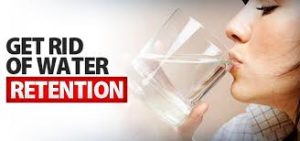 There is a myth that drinking more water causes fluid retention. In fact, drinking water helps the body to eliminate excess sodium, which results in less fluid retention.
If we tend to drink enough water on an everyday basis, there'll be no need for it to store water and this will help to reduce fluid retention.
How much water should you drink?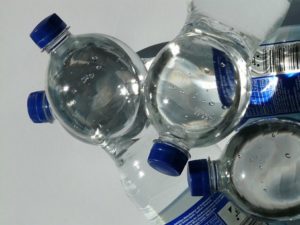 Your body needs good quantity of water on a daily basis that is why we should always drink minimum eight to ten glasses of water per day.
     

Daily water intake depends on several factors:
Physical activity

– If you are doing any physical activity which causes you to sweat; you need to drink more water to make up the fluid loss. It is very important to drink water before, throughout and after an exercise.
Food – individuals need to have more water intake when they are:


1) on a diet




2) on a high-fiber diet, as fluids will help to stop constipation

Environment – Hot or humid weather will cause you to sweat more and that is why you need to have more water intake. Dehydration can also occurs at high altitudes.

Health status- Your body loses water when you have a fever, vomiting or loose motions. Drink more of water or follow a doctor's recommendation to drink oral rehydration solutions. You will also need to have more water intake in urinary tract infections and kidney stones.

Pregnancy or breast-feeding – Woman who are pregnant or feeding their babies need to have more water to stay well hydrated.
When to drink?
Start your day with drinking 1-2 glasses of water every morning preferably warm

Drink a glass of water before and between every meal.

Carry a water bottle with you whenever you would like to travel outside for an extended amount of your time.

Drink water before you are feeling thirsty to avoid mild dehydration.

Try to drink water 1st whenever you're feeling hungry, because generally we tend to feel hungry when we are actually thirsty.

Have water before, throughout and after exercise as during this time our body loses a lot of water.

Consume high water content foods; high water content food can increase your water intake.
In conclusion, now we must have got aware of "why we should drink more water? and its effects and benefits" in the human body. So let's drink more water and have healthy lifestyle to live with peace.
Also Read
Importance of healthy lifestyle
Importance of synergy to have healthy lifestyle