In the earlier articles, we have discussed about stress, in simple terms, stress is a reaction to certain situation.
"ALWAYS REMEMBER PROBLEM IS NOT A PROBLEM, BUT YOUR
REACTION TO THE PROBLEM IS PROBLEM

"
If you tend to get stressed out frequently, as many of us do in today's demanding world, your body may be in a high state of stress most of the time. And it affects each and every cell of our body, that can lead to serious health problems.
Chronic stress disrupts nearly every system in your body. It can suppress your immune system, upset your digestive and reproductive systems, increase the risk of heart attack and stroke, and speed up the ageing process.
Stress is one of the most important factor which affects our life and that is the reason we have 90% of psychosomatic illnesses.
We can manage stress in two ways,
To avoid taking stress we have to change our attitude towards life instead of trying to change others. We should have some knowledge and awareness about some changes which we can make to avoid suffering due to our reactions.
Stress – How to cope up with it?
Always try to be in present
Mindfulness
Apply law of impermanence in your life
Acknowledge change
Observe as it is
Accept change
Don't have expectations
Always be action oriented
Never blame anyone
Adopting a healthier lifestyle can help to reduce our stress. We can make following lifestyle changes in our routine to reduce the stress level. Why healthy lifestyle is important?
1. Stress Management through Lifestyle changes – Physical activity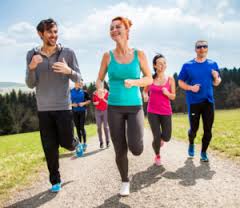 Physical activity is one of the best and most effective natural stress relief options.
Exercise is well known as a stress buster. When we do it our bodies release feel good hormones that make us calmer. Exercise also uses up some of the hormones that the body makes when it's stressed.
Physical activity can help lower your overall stress levels and improve your quality of life, both mentally and physically.
Any type of exercise can increase your fitness and decrease your stress. However, it's important to choose an activity that you enjoy rather than dread. Try a variety of activities until you find some you enjoy. When you're having fun, you'll be more likely to stick with your workout routine.
Stress impacts our entire being; our body, mind, and spirit. However, we can overcome the effects of stress and manage them by utilizing the beneficial breathing techniques and postures that yoga provides.
Working out with someone else can also add to the stress-busting benefits of workout. Sharing it with family members of friends can make exercise feel more like fun and less like work.


JoyFit – Adjustable Exercise Resistance Bands – Gym Quality Fitness Bands, Perfect Toning Tube for any Home Fitness Training Program – Workout Abs, Arms, Legs, & Back RESISTANCE BAND Individual or Set With Free Door Anchor (Blue)
2. Stress Management through Lifestyle changes – Diet  
Your diet and nutrition choices can make your stress levels go up or down. Certain foods provide comfort and actually increase levels of hormones in the body that naturally fight stress.
Having healthy balance diet will provide you all nutrients which we require to reduce your stress level.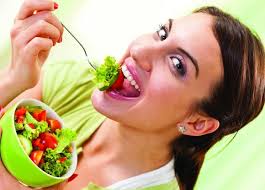 3. Stress Management through Lifestyle changes – 

Water
Staying in a good hydrated status can keep your stress levels down.
You're actually likely to get more dehydrated when you're under stress. Because your heart rate increases and you're breathing more heavily,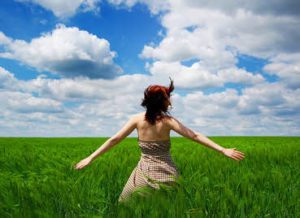 you're losing fluid
And during times of stress, you're more likely to forget to drink and eat well. Just getting enough fluids helps to keep you at your best during times like these.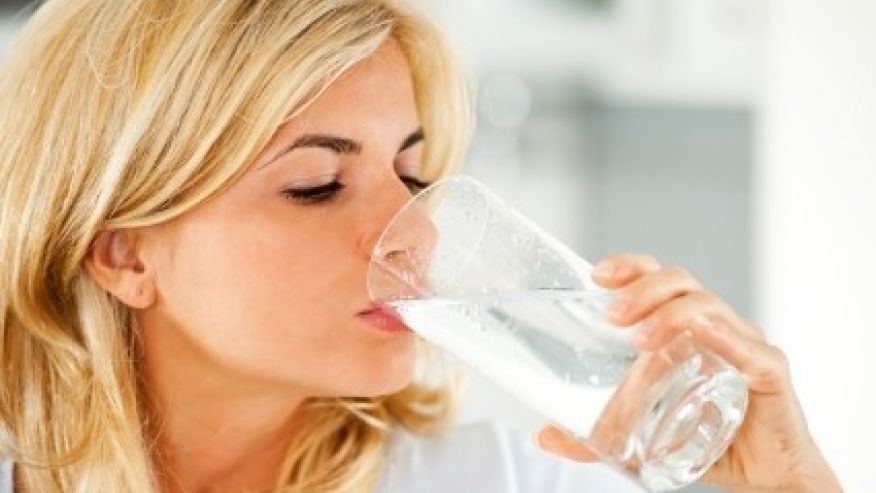 4. Stress Management through Lifestyle changes – Sleep
Stress and sleep have a two-way relationship. High stress levels can make sleeping more difficult. They can even lead to sleep disorders. At the same time, getting a good night's sleep can help reduce the effects of stress.
Sleep is as important as fresh food and exercise to enhance our well-being. If we don't get enough sleep, our ability to manage stress is compromised. Sleep regenerates our energy level, reduce stress and we won't fall sick often.
5. Stress Management through Lifestyle changes – Time management
If you never seem to have enough time, better time management will help you regain control of your days. Whether it's in your job or your lifestyle as a whole, learning how to manage your time effectively will help you feel more relaxed, focused and in control.
Making a to-do lists will help you stay organised. Prioritise your important tasks, so you can able to balance your life by giving time to self, family and social affairs.
6. Stress Management through Lifestyle changes – Learn to relax
Develop a regular relaxation routine. Try yoga, meditation, or some simple quiet time. Relaxation techniques are skills that need to be developed with patience and practice so that we can use them effectively during difficult times of stress.
Relaxation techniques can help reduce emotional and physical sensations of stress, as well as the stressful thoughts that may accompany them. If you can learn to observe your breathing and let go stressful thoughts, your body will relax as well.
It is highly recommended that you approach learning these exercises as skills that need to be practiced and developed over time, rather than as something you can do once in a while. Without practice, these exercises may not be as effective for you at the time you need them most!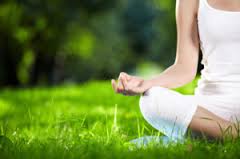 There are numerous types of relaxation exercises, but we will explore a few of them here: 
Deep Breathing

When we feel stressed, our rate of breathing increase. When we are stressed we tend to take shallow breaths which don't give us enough oxygen. So take a deep breath through the nose and exhale it through the mouth. Do it repeatedly till you feel relaxed.
Use your senses

We have 5 senses; vision, hearing, smell, touch and tactile sensations. When we make a use of them by going in deep feeling, it helps us to relax our mind. E.g. when we close our eyes and just feel a touch of our loved ones, we feel like in heaven or when we are eating something you like to eat, tasting its yumminess will give us a very relaxed feeling
By practicing Mediation, we are not only able to reduce the stress but we also learn not to get stressed. Meditation gives lot of benefits at physical, mental and spiritual level. If we practice meditation everyday min 15- 20 mins, we can handle our life in better way.  Meditation – Why and how?
Music

Listening or singing your favorite music will helps you to reduce the stress by being in present.
Massage

Massage helps to relax the mind, body and spirit, providing time and space for self, and a feeling of peace, calm and well-being. It allows the nervous system to normalize itself, and may reduce many stress-related conditions, such as palpitations and raised blood pressure.

Ecotique Massage Oil Stress Relief
Pick your own way to relax

Different activities work for different people. Some people may find reading a book or magazine for 10 minutes a good way to relax. Others may feel relax in gardening or even cleaning! Spending just a quarter of an hour doing something you enjoy can make all the difference. You could watch your favorite comedy show or walk with the dog; all relaxing activities will help you to come out of the stress.
If still you feel it's difficult to manage your stress, consult a Homoeopathic doctor, before you get into any physical issues. Homoeopathy is a natural science, which gives you actual cure by getting rid of not only physical problems but also it help you to cope up with the stress, so you can live a peaceful life.